Car and Driver's 2019 10Best vehicles have been released and Holmes Honda Bossier City is proud to announce that three of our beloved vehicles made the cut!  For more than three decades, the magazine has put dozens of new vehicles through thousands of miles of cumulative evaluation to dictate the annual list of the very best vehicles for sale in the US. Winning isn't easy! The vehicle must excel at its given mission, offer good value, and most importantly, deliver a pleasurable driving experience.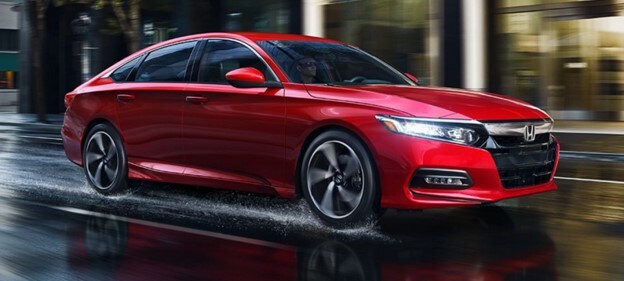 The Car and Driver 10Best Award has been around for 35 years, and of those 35 years the Honda Accord has made it onto the list a record breaking 34 times! Making the list alone is a task in itself, but 35 years? THAT IS REMARKABLE.
The recurring placement on the 10 Best list shows just how valuable the Honda Accord is. Not only is this sedan stylish, but it is also winning when it comes to fuel efficiency, safety and performance: TOTAL DRIVER SATISFACTION according to Car and Driver!
The Honda Accord is engineered to make car buyers feel smart and secure. It is safe and efficient, quiet and roomy, inexpensive yet well equipped. It is THE rational choice! In the 30 past 10Bests, Car and Driver's main reasoning for what sets the Accord apart from other vehicles, is the way it drives. It is a sports sedan that competitors are unsuccessful at duplicating. It flows from corner to corner with predictability and satisfaction. There is a precision and controllability to the Accord that unburdens its driver from ever having to think too hard or worry about anything. The 2018 Honda Accord has also been named as the the 2018 North American Car of the Year.
*Car And Driver. January 2020"