Holmes Honda Bossier City Partners With The Boys and Girls Club of Shreveport!
For the past couple of months, the employees, family and friends of Holmes Honda Bossier City have been collecting new & used sporting goods for our local Boys and Girls Club's Summer program! We were able to drop off our donations last Friday, and the children were ECSTATIC! Our goal was to fill our donation van, and we were able to do just that!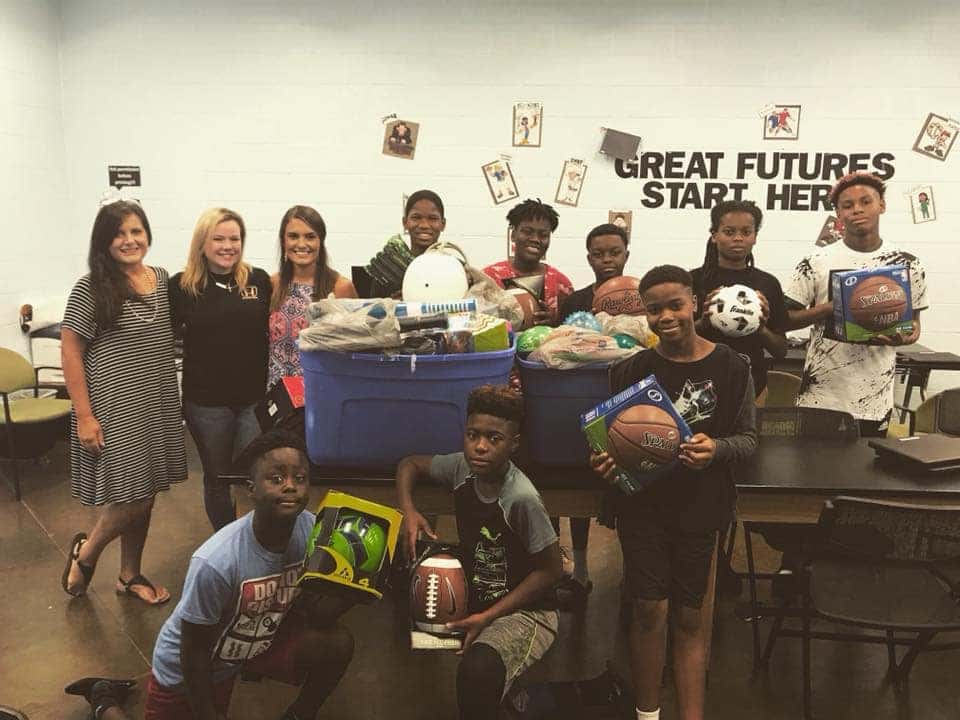 Here's a little background on The Boys and Girls Club, and why it is so important for our community. Operating as an affiliate since 1933, The Salvation Army Boys and Girls Club of Shreveport offers the nationally-recognized curriculum provided by Boys and Girls Clubs throughout the country. These Clubs are created by The Salvation Army, and are unique places that offer services and programs that exemplify and actively practice Christian principles. They do so in a way that causes the recipients of their services to learn and admire the ethics, values and skills presented, and incorporate them into their own lives. To reach today's young people in a non-threatening way, their Clubs create an accepting, positive and challenging environment where young people of every circumstance, background, race, religion and creed feel welcomed. As part of the Salvation Army's family and services, this program is offered to the poorest and most needy among us, and it is for this reason that The Salvation Army Boys and Girls Clubs are so vital to the Salvation Army's mission and ministry. The ultimate goal of The Boys and Girls Club is to inspire and enable all young people by pushing them to realize their full potential as productive, responsible and caring citizens. By using positive role models, the organization strives to build good citizens through everyday leadership and guidance in behavior and attitude.
We can't wait for our next drive, and for the opportunity to work with this wonderful organization again! If you would like to speak with us on helping our community, please feel free to fill out the form below, or give us a call at 318-963-5669!