Holmes Honda Bossier City: Proud Sponsor of the MLK Health Center & Pharmacy
Holmes Honda Bossier City is a proud sponsor of the MLK Health Center & Pharmacy on Olive Street in Shreveport, Louisiana. The Mission of the MLK Health Center & Pharmacy is to extend comprehensive primary healthcare and pharmacy services at no cost to uninsured patients with chronic illness who otherwise often forgo routine medical care because of a lack of resources.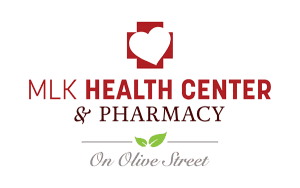 The MLK Health Center & Pharmacy was founded in 1986 by then LSUHSC School of Medicine Resident, Dr. Robert H. Jackson and the late Sister Margaret McCaffrey. Dr. Jackson implemented a Saturday morning clinic at the Christian Service's Hospitality House after seeing so many uninsured patients suffer debilitating complications from uncontrolled preventable diseases. The center received its own non-profit status in May 1986 and has never looked back.
The center continues to serve as a safety-net for patients who have no resources to obtain quality health care and pharmacy services. MLK Health Center holds the first Charitable Pharmacy permit issued by the Louisiana Board of Pharmacy. Annually, they dispense over 40,000 prescriptions (valued at over $2 million dollars).
Today, the clinic and pharmacy provides services valued over $14 million to over 1,500 patients annually.
MLK Serves as a Resource to the Medical Education Community
Students from NSU College of Nursing and LSUHSC School of Medicine and School of Allied Health Professions gain valuable experience in the delivery of health care to medically vulnerable patients.
Centenary and LSUS students also benefit from the unique learning environment we provide.
Their patient services make them a valuable clinical laboratory for many degree programs.
When we were asked by our dear friend Jordan Ring to sponsor her birthday campaign, we couldn't pass it up! Her goal was to raise enough money to hold one clinic, and with the help of the community she raised enough to be able to put on TWO! The first clinic was held on September 27, 2017. Julie Broadwell, MD and Juli Gayle, DNP, WHNP were the healthcare providers for the clinic. Students from the graduate women's health nurse practitioner program at NSU College of Nursing provided additional clinical care. Linda Brown, RN assisted with laboratory services. Judy Platt, RPh was our pharmacist along with MLK staff pharmacy technicians, Melanie Douglas & Jennifer Donner. Finally, Grey Rogers, MPH, RD: MLK Dietition provided nutrition counseling to all patients.
With everyone's help, the MLK Health Center was able to provide:
24 women with a screening mammogram & nutrition education
7 women with a well-women exam with PAP
22 patients with life sustaining medications & medication education
Together, we are building a healthier community! For more information on the MLK Health Center & Pharmacy or volunteer opportunities, simply click here!