Why Lease?
Leasing Popularity is Exploding, and Here's Why.

Honda vehicles enjoy some of the highest resale values in the industry. Higher residual values equal lower payments. Below are a few other reasons why you should consider leasing a Honda.
Guaranteed re-sale value: The manufacturer guarantees the lease end value. If the trade-in value is below this guarantee, you can drop it off and they will take the loss.. NOT YOU! If it's worth more you own the equity and can apply it to your next vehicle. NEVER BE UPSIDE DOWN AGAIN!
36 short months versus 72 long, long months. Use the vehicle during the best part of its life. It is under warranty the entire time that you are obligated to it, no exposure to repairs, tire etc and you move out of it before the driving expenses hit.
Ownership is an option, not an obligation. Lifestyles change, and leasing will allow you to keep the flexibility of being able to move to different types of vehicles every 3 years as your needs change. If you decide it's the perfect car and you want to own and drive it forever, simply complete the purchase for the amount not paid over the 36 month term.
See below for more information!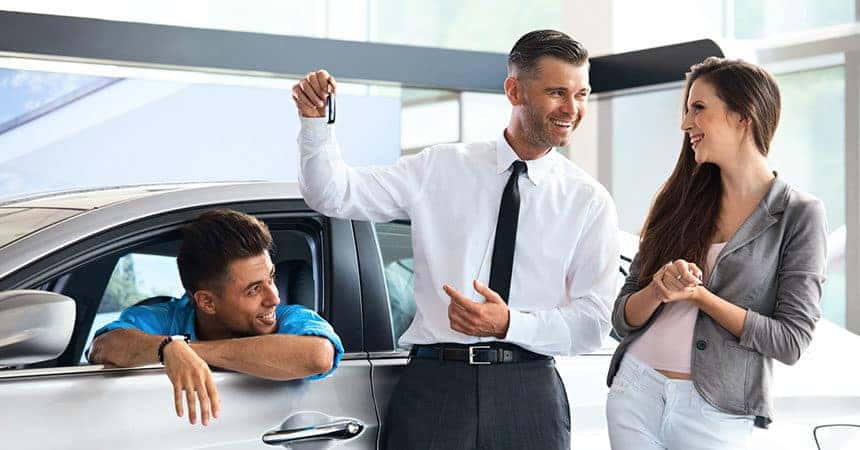 The lingering question most car buyers ask themselves when purchasing their new vehicle: Should I lease or should I purchase? Here at Holmes Honda Bossier City, we like to make our customer's car buying experience as easy as possible, so we have put together a brief description of what you should know and expect before you come in for your big purchase! There are many different factors that contribute to determining whether leasing a new Honda or buying a new Honda is right for you. Both options are beneficial to our customers, and the decision on which is best for you is based on both lifestyle desires and your financial needs. If you have any more questions after reading below, please fill free to fill out the form below, or give us a call at 318-963-5669!
Should I Lease a Car, Truck, or SUV?
Ask yourself the following questions:
Do I plan on putting less than 15,000 miles a year on my car?
Will I want a new car in 3 years?
Do I want to be able to drive the latest models year after year?
Would I prefer a smaller monthly payment?
Do I want a vehicle that is fully covered by warranty?
If yes, then leasing a Honda is probably the best option for you. When leasing, you are offered a lower monthly payment because you are not financing the entire value of the vehicle. You only have to finance the calculated depreciation during the length of your lease. Also, a down payment your lease will go directly to the depreciated value cost and lower your monthly payment. The benefit is that if your car costs $28,000 and your depreciated value over the lease term is 50%, then you are only paying on $14,000!

;